Modern convenience meets traditional Craftsmanship
Our goal is, to make online shoe repair as smooth and easy as possible. Our team of expert shoe cobblers and craftsmen will make your boots, shoes, and handbags look brand new again, and deliver them back to you within 10 days on most standard repairs.
SHOE REPAIR
DELIVERED TO YOUR DOOR
You bought each pair of shoes you love for a special reason, and each deserves special care. We deliver exceptional quality with our custom craftsmanship.

We can repair practically anything. If you can wear it, we can repair it, so put our craftsmen to the test. We love a good challenge.
Also you can get Shoe care products such as shoe polish, shoe shine sponge, suede brush, shoe trees or shoe horn shipped straight to your domicile.
Before - after pictures (arrows slide back and forth)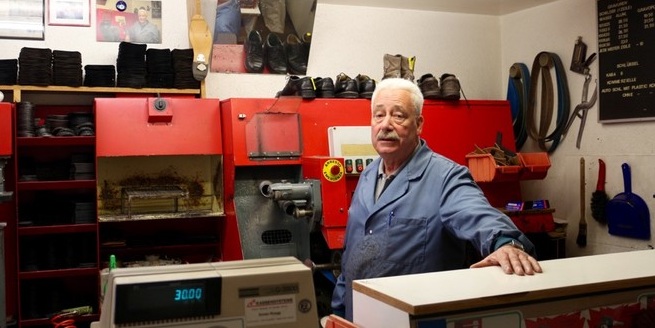 Giovanni Sergi

In 1990, the trained shoemaker Giovanni Sergi opened his shoe repair shop in Zeughausgasse 11 in Zug. Even today, the shop can be found at the same address. In addition to the shoe repairs, he has also repaired any leather goods. Although he is officially retired, he visits his old business daily and helps out diligently.
Michael Sergi
Since his youth, Michael Sergi has helped his father Giovanni every weekend at work. After working in the banking industry for several years, he decided to pursue his hobby. He trained as a shoe designer and shoemaker at the College of Fashion in London, Arsutoria in Milan and Stefano Bemer in Florence. Since taking over his father's business in 2017, he has been offering custom-made handmade shoes as well as conventional shoe repairs and leather repairs.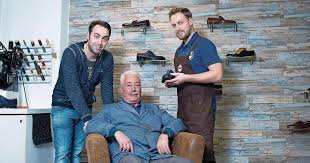 Patrick Sergi
In 2007, Patrick Sergi, Michael's older brother, opened the orthopedic business Orthorama AG in Baar ZG. Since 2019, Patrick and Michael have worked together more closely and are also offering orthopedic services in the shop at Zeughausgasse 11.
Find us here
Zeughausgasse 11
6300 Zug
+41 (0)41 710 55 62
Mon. 13.15 - 18.15
Tue. - Fri. 8.30 - 11.45 / 13.15 - 18.15
Sat. 8.30 - 12.00 / 13.00 - 16.00